The lavish wealth of Roman Abramovich's business partners can be revealed today, including offshore investments in a Caribbean island resort, plans to redevelop a Marylebone church and a vast array of property in the UK and beyond.
Documents seen by the Guardian detail the sprawling business empire controlled by the Russian billionaires Alexander Abramov and Aleksandr Frolov.
The business partners hold a combined 29% stake in the Russian steel and coking coal producer Evraz, alongside Abramovich. Although not directly under UK sanctions, Evraz is named in those against Abramovich and its shares are suspended. Neither Abramov nor Frolov have been the subject of sanctions in the UK, EU or US.
Abramov, a steel baron who founded Evraz and oversaw its listing on the London Stock Exchange in 2005, was awarded Russia's Decoration For Beneficence in 2017. He was pictured with Vladimir Putin and the Russian defence minister, Sergei Shoigu, at the award ceremony.
Speaking in the House of Commons, the Labour MP Margaret Hodge named Abramov as one of a number of Russian billionaires, "who made their money only because they are close to the Kremlin, and they sustain their wealth only because they remained close to the Kremlin".
Both men were also named on the "Putin List" of 210 prominent Russians released by the US Treasury in 2018. Abramov, Frolov and Evraz did not respond to requests for comment.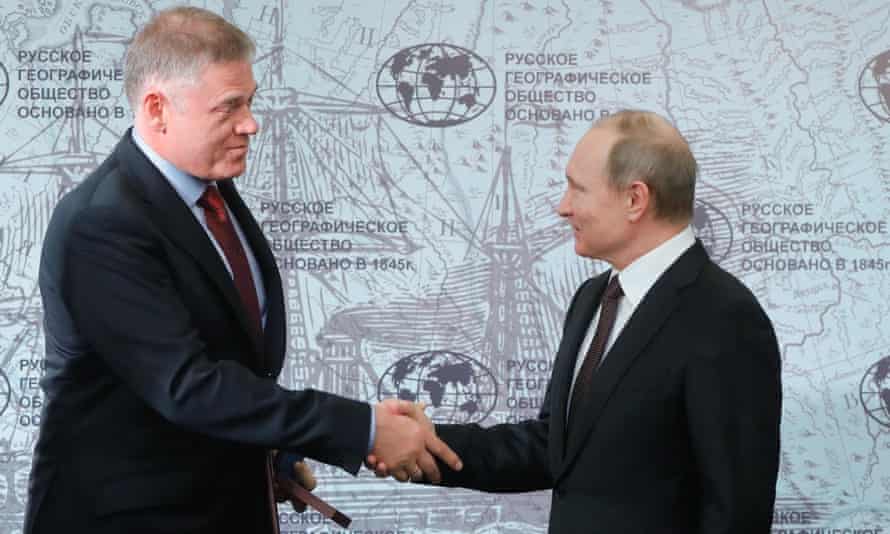 Announcing sanctions on Abramovich, the government has said it believes Evraz may make steel for the Russian military, including for tanks. The company has denied this, saying it only supplies steel
…
Read More