PayPal (PYPL) stock has been crushed since releasing fourth quarter earnings, continuing a slide that has left the stock trading at a fraction of where it was trading only several months ago. The company guided for a steep slowdown in growth in 2022, but growth is expected to accelerate as it moves beyond struggles related to eBay (NASDAQ:EBAY). The company is buying back stock and with the valuation at a low 24x earnings, the share repurchase program may play an increasingly important role moving forward. I rate the stock a strong buy as I have finally purchased the stock myself for my portfolio.
How Did PYPL Stock Do In 2021?
PYPL started 2021 with strength, at one point trading up 30% for the year. The stock tumbled as it closed the year, and continued falling. The stock is now down over 60% from recent highs: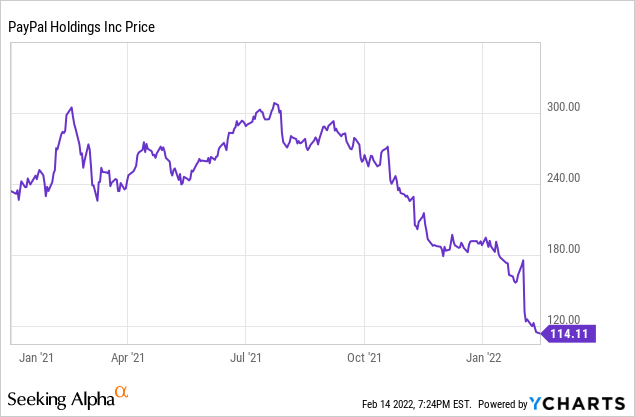 The tumble appears to be due to conservative guidance for 2022, but with the stock trading at 24x earnings, it is worth buying here.
What Is PayPal Stock's Price Target?
In spite of the steep fall, Wall Street analysts remain optimistic for the stock's forward prospects. The average rating is 4.27 out of 5, a solid buy rating.

The average price target is $182.54, representing a 60% potential upside.

It is unusual for the consensus price target to represent so much upside for a high-quality stock like PYPL which is flowing cash with solid growth ahead of it. Let's dig deeper to understand why the stock has fallen but more importantly, why I see great upside ahead.
PYPL Stock Key Metrics
PYPL continued to grow its active accounts base, albeit at a decelerating rate.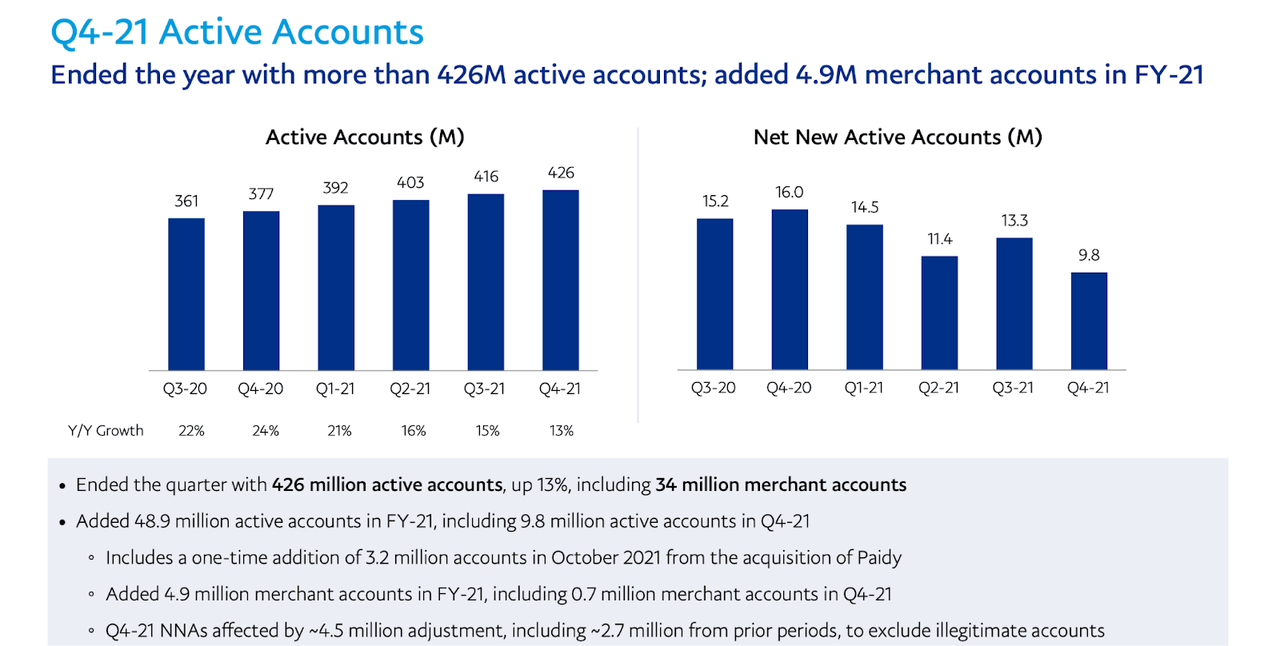 The company expects further pressures as
…
Read More